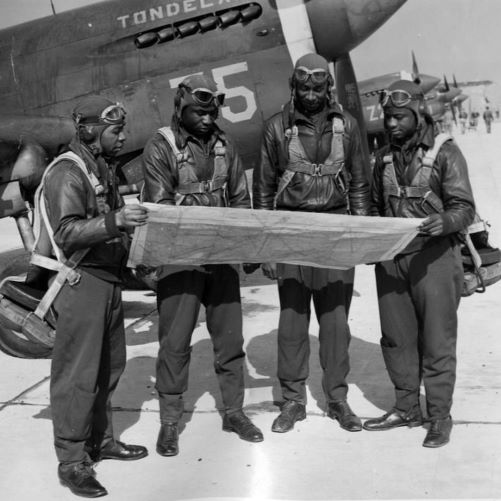 (Via Zoom) 
The Tuskegee Airmen were a group of primarily African American military pilots and airmen who fought in World War II. This presentation tells the story of how they took down enemy aircraft abroad – and racial barriers at home.
Learn how the work of the Tuskegee Airmen changed attitudes about blacks in the military, and the valuable lessons learned by other minority groups seeking to advance their rights. Discuss how today's racial tensions compare to those during the time of the Tuskegee Airmen.

This program will be presented by Jeff Urbin, the Education Specialist for the FDR Presidential Library & Museum. (You may remember Jeff from the wonderful program on the Packhorse librarians he gave in November.) It is co-sponsored by the Lewisboro, Hendrick Hudson and Pound Ridge libraries.
Please register for the Zoom link HERE.