Access free music with your Lewisboro Library Card and never incur a late fee. Listen on your smartphone, tablet, or computer.
hoopla
hoopla is the leading all-in-one digital library app, with over 50 categories, from hit music to niche, hard-to find content, hoopla has something for everyone. hoopla titles are always available. You may borrow a music album for 7 days. You may borrow up to 10 items from hoopla each month.

The library name you should select is Westchester Library System.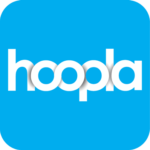 View more resources available through the Westchester Library System.
Need help? Please call 914-875-9004. We're always glad to help!