eBooks, Audiobooks, Graphic Novels, Video and Music
Libby
Libby is the new app to access Overdrive content. Download the Libby app by Overdrive. Explore to find a Guide for Teens or change your Audience setting to Young Adult. Borrow up to 10 eBook and/or audiobook titles at one time for the default of 7 days or change your borrowing period to 14 days.

Sign in using your library login information (library card number and PIN*) and select your library as the Lewisboro Library.

hoopla
hoopla is the leading all-in-one digital library app. hoopla has something for everyone and titles are always available. You may borrow an eBook, audiobook or graphic novel/comic for 3 weeks. Music albums can be borrowed for 1 week and video for 3 days.

The library name you should select is Westchester Library System.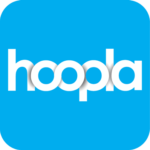 Comics Plus Library Edition
With a tap of your finger or a click of your mouse, access Comics Plus Library Edition. Over 19,000 graphic novels and comics are available. Comic books and graphic novels are available for 7 days.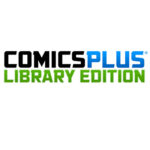 kanopy
kanopy is an award-winning video streaming service providing access to more than 30,000 independent and documentary films – titles of unique social and cultural value from The Criterion Collection, The Great Courses, Media Education Foundation, and thousands of independent filmmakers. Library card holders have 3 days to stream a movie as many times as they wish.

The library name is Westchester Library System.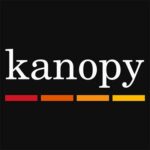 Learning
Learning Upgrade
Learning Upgrade is an interactive, fun and effective way to enrich your studies in reading and math. Music and graphics make this a good add-on to any other study resource you may be using…or you can just use this tool and go all the way through high school-level reading and math.

Download the free app to your Android or iOS device. Select GET STARTED and pick the skill you want to build first – English or Math. Pick a starting level or take a placement test. Before you begin you will have the chance to create your account.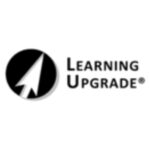 LinkedIn Learning
(formerly Lynda.com)

LinkedIn Learning provides interactive lessons on how to use different types of software to build technology, creative, and business skills. It covers everything from using a search engine to building a website. To connect on a computer, use the Connect button below and enter your library card number and PIN*.

To access LinkedIn Learning on a mobile device, download the LinkedIn Learning app. Do not use the Connect button below. When using the mobile app, the Library ID is: westchesterlibraries. (It is case sensitive.) On the following page, enter your library card number and PIN*.

You do not need a LinkedIn account to use this service.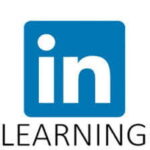 University of Fashion
University of Fashion brings together the best fashion industry professionals to create lessons that inspire and educate students, teachers, home sewers and the fashion curious. Learn draping, sewing, pattern making, fashion product development, CAD fashion art, accessories and more.

Sign in using your library card number and PIN*.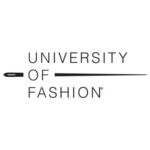 Academics
Tutor.com
Tutor.com provides free one-on-one tutoring from real tutors every day from 3 to 10 pm. Find help with more than 40 subjects. Visit the SkillsCenter Research Library to get resources for just your grade level. Tutoring sessions take place in an easy-to-use online classroom which runs in your browser. Sign in using your library card number and PIN*.

To learn more, watch a short video (under 1 minute) or watch this slightly longer video (3 ½ minutes) and see the frequently asked questions.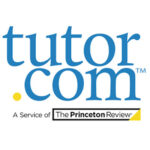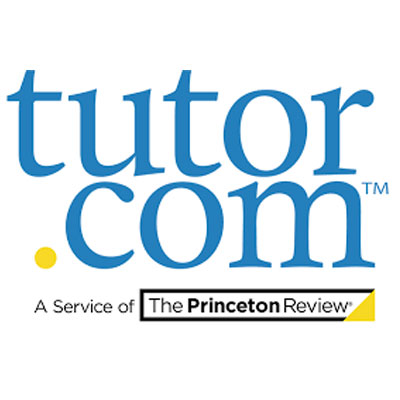 Brittanica School
Encylopedia Britannica for high school students helps students get quick facts and in-depth information on a wide variety of subjects. Start research projects with multiple resources in one place and find multimedia to use in projects and presentations.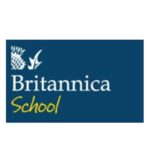 Brittanica School Middle
Encyclopedia Britannica for middle school students helps students find fast answers and get homework help, explore videos and articles on famous people and places as well as discover maps, photos, and illustrations for school projects.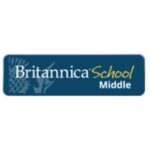 Driving Tests
DMV Permit Tests
DMV-Permit-Test.com offers new, free Driver Permit practice tests with an up-to-date, user-friendly design. Automobile, motorcycle and commercial practice tests are available.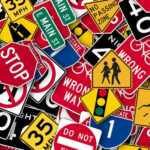 Need help? Please call 914-875-9004. We're always glad to help!
*Your default PIN is the last 4 digits of the daytime phone number we have on record.