Access thousands of free movies and TV shows with your Lewisboro Library Card and never incur a late fee. Watch on your smartphone, tablet or computer, even on your smart TV!
hoopla
hoopla is the leading all-in-one digital library app —from blockbuster movies to niche, hard-to find content, hoopla has something for everyone. hoopla titles are always available. You may borrow a movie or TV show for 3 days. You may borrow up to 10 items from hoopla each month.

The library name you should select is Lewisboro Library.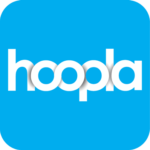 kanopy
kanopy is an award-winning video streaming service providing access to movies, documentaries, foreign films, independent cinema, world cinema and classic cinema. Great Courses are also available. Library card holders are eligible for 20 viewing credits per month. Credit free viewing is available for The Great Courses – Infectious Diseases Collection.

Kanopy Kids offers films for children 2 and up, with a focus on ages 2-8. Accessing content within Kanopy Kids will not reduce your monthly play credits.

The library name is (South Salem) Lewisboro Library.

You may borrow a movie for 2 days. You entitled to 20 play credits from Kanopy each month.

Instructions on creating an account, browsing the collection or getting help can be found here.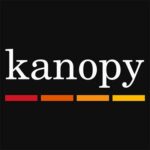 Need help? Please call 914-875-9004. We're always glad to help!