Access thousands of free movies and TV shows with your Lewisboro Library Card and never incur a late fee. Watch on your smartphone, tablet or computer, even on your smart TV!
hoopla
hoopla is the leading all-in-one digital library app —from blockbuster movies to niche, hard-to find content, hoopla has something for everyone. hoopla titles are always available. You may borrow a movie or TV show for 3 days.

The library name you should select is Westchester Library System.

COVID-19 Update:

Through May 31st, the hoopla limit has been raised to
10 titles/month (normally 5 titles/month).

Through May 31st, hoopla Digital  has curated the hoopla Bonus Borrows Collection.
For this list of more than 1,000 top titles, library card holders will be debited ZERO borrows when they borrow any of the included titles!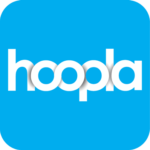 kanopy
kanopy is an award-winning video streaming service providing access to more than 30,000 independent and documentary films – titles of unique social and cultural value from The Criterion Collection, The Great Courses, Media Education Foundation, and thousands of independent filmmakers. Library card holders have 3 days to stream a movie as many times as they wish.  

The library name is Westchester Library System.

COVID-19 Update:

Through May 31st, Kanopy has been raised to 20 play credits/month (normally 10 play credits/month).

Kanopy also is offering a section of films entitled
Credit Free Viewing and The Great Courses – Infectious Diseases Collection. Watching these films through May 31st will not reduce your play credits.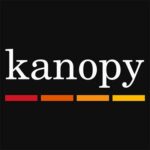 Need help? Please call 914-875-9004. We're always glad to help!