Hotspot Lending Program at the Lewisboro Library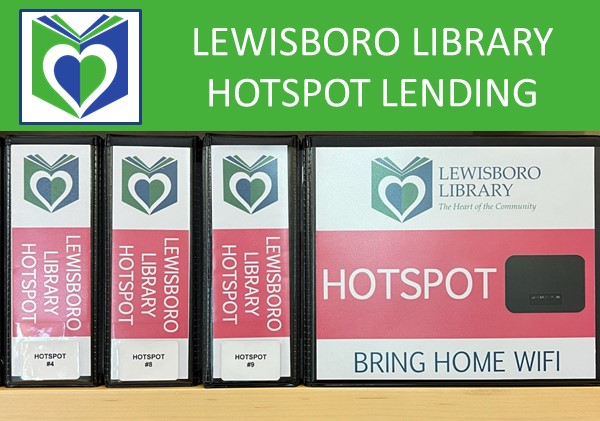 The Lewisboro Library has acquired 11 hotspots for use by Lewisboro Library cardholders to obtain internet access. You can use them at home or take them on vacation. All 11 hotspots have T-Mobile service.
Hotspots are available to Lewisboro Library cardholders who are over the age of 18 and in good standing. Only one hotspot per family may be borrowed at a time.
The library patron borrowing a hotspot must present his/her own valid library card at the Circulation Desk on the first day of the circulation period. We will fill out a reservation form and supply you with a copy.
Hotspots are loaned for 3 weeks. A fee of $10 will be charged each day that the hotspot (or any part thereof) is late. Hotspots may not be renewed.
If the hotspot is not returned within one week of the due date, the device will be BLOCKED and will become unusable.
Hotspots must be returned in person to the Lewisboro Library Circulation Desk. Hotspots must not be returned to any other library. A fee of $10 will be charged for hotspots returned in the book drop.
The replacement cost for a lost hotspot is $120.00.