Several magazine and newspaper sources are offered online.
Libby
Borrow magazine titles for the default of 7 days or change your borrowing period to 14 days. Magazines do not count towards your checkout limits. They are offered in a variety of languages including Spanish, Chinese, Japanese, Italian, German, French, and more.

Download the Libby app to read on your tablet or smartphone. Detailed Libby instructions are attached for apple and android devices.

Sign in using your library login information (library card number and PIN*) and select your library as the Lewisboro Library.
InfoTrac Newsstand**
Infotrac Newsstand is a full-text newspaper database that has several NY newspapers, including the NY Times from 1985-Present, as well as over fifty national and international newspapers. Click here for a title list.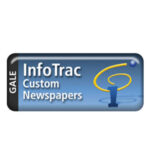 New York State Newspapers**
New York State Newspapers is a collection of ten full-text major newspapers published in New York State, searchable by section, keyword or relevance.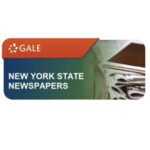 View more newspapers and magazines available from the Westchester Library System.
*Your default PIN is the last 4 digits of the daytime phone number we have on record.
**Gale resources only allow access if your IP address is within New York State. If your IP address is outside of the state, select "Do Not Use My Location" and then select "Access using your library's password or barcode." Enter your library card number.