(Virtual) Lewisboro Lives on Paper
November 22, 2020 @ 4:00 pm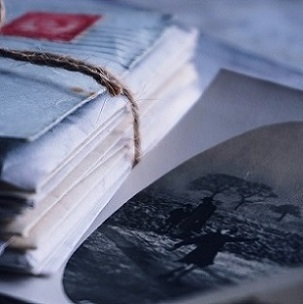 Via Zoom.
Get a look at the lives of Lewisboro residents as the whispers of the Civil War begin to be heard, to the thoughts of a high school valedictorian in 1912 as she looks to the future. Tune in to hear residents of today, in character, reading from the letters and diaries from the town historian's files.
Listen as…
A cross-country traveler describes the sites outside her train window in 1890
A young civil war soldier write to his friend from the battlefield
An exasperated attorney tries to reach a divorce settlement (a horse is in question!)
A valedictorian who foretells a time 100 years in the future when it could take less than one week to travel to Europe, aeroplanes will replace autos, and a woman might be President!
A poem of unrequited love from 1807
A friend writes of the war outlook from Kentucky
Many thanks to our teen and adult actors and to Town Historian Maureen Koehl for her help in coordinating this program.
Please register below to receive your Zoom link the day before.
Tickets are not available as this event has passed.
Related Events