MakerSpace Corner Demo: Robotics
December 7, 2021 @ 11:00 am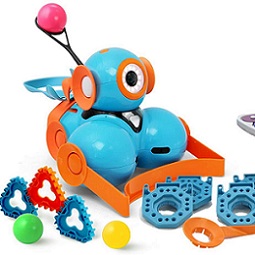 The Children's Room now has a MakerSpace Corner for children to work on crafts, technology and other creative endeavors!
For Computer Science Week, children can meet Dash, Dot and Cue, our coding robots.
Sign up for a robotics demo session with Miss Marie on December 7 between 11 am and 5 pm. Sessions are by appointment only!
Please contact Miss Marie at mnania@wlsmail.org to schedule your appointment. No more than two children at a time.
Related Events