Make a Kite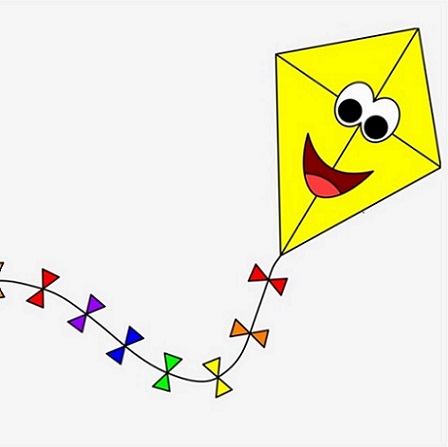 Outdoors, weather permitting.  Otherwise will air on Facebook Live. All ages.

Come join Miss Marie and make your own simple kite.
Space is limited and masks are required.  Please register family members below.
Materials will be provided if we meet in person. If held via Facebook Live, please see materials list below.
Materials List:
8.5″x11″ piece of paper.
This is your standard copy paper size. Regular paper works fine, but I like card stock because it's a little sturdier. Use whatever you have. If you use plain white paper, let your kid color bright designs all over it before beginning the project.
A wooden skewer. A straight drinking straw works too.
Kite string. You can find this at a lot of department stores. If not, almost any strong but light string would work. Quilters' string is about the right thickness. Yarn may be too heavy, sewing thread too light. Fishing line is light but strong.
Ribbon. Most wide ribbon would work fine. I like using surveyors tape (available at hardware stores) because it's made of plastic, which is lighter (for a longer tail!) and durable. Surveyors tape comes in bright fluorescent colors that kids like.
Scissors or hole punch.
Tape.
Tickets are not available as this event has passed.
Related Events