Wonderful Wolves Storytime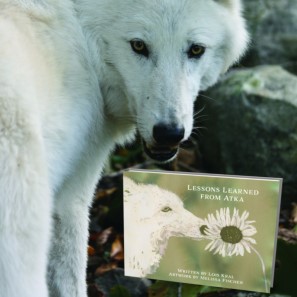 All ages
Author Lois Kral will read from her book Lessons Learned From Atka.
Atka the wolf was the traveling ambassador for the Wolf Conservation Center in South Salem. During his lifetime of sixteen years, he traveled through many states, visiting thousands of schools, libraries, and community events. The lessons learned from his life will inspire hope, acceptance, and positive change in the lives of animal lovers across the world.
Lois Kral, a volunteer educator and animal care specialist at the Wolf Conservation Center, has helped raise three of the ambassador wolves and assisted in taking care of Atka. She traveled with Atka on his road trip teaching adventures, as well as working on his in-house programs at the WCC.
Space is limited and registration is required.  Please register all family members below.