(Virtual) Wicked & Wonderful Weeds … and what to do about them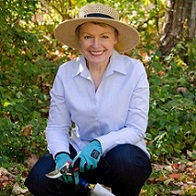 Via Zoom.
Weeds driving you to your wit's end? Join us for this virtual lecture and Q & A about common weeds and the how-tos of organic control methods. Led by Michele Mackinnon, who is an Advanced Master Gardener certified in Organic Land Care. Michele has taught organic gardening courses for several seasons and is a regular garden contributor to The Quinnehtukqut, Sierra Club's CT chapter newsletter with a distribution of 40,000+. She also publishes her own Garden Advice newsletter.
Sponsored by the Lewisboro Garden Club.
Please register HERE to receive your Zoom link.