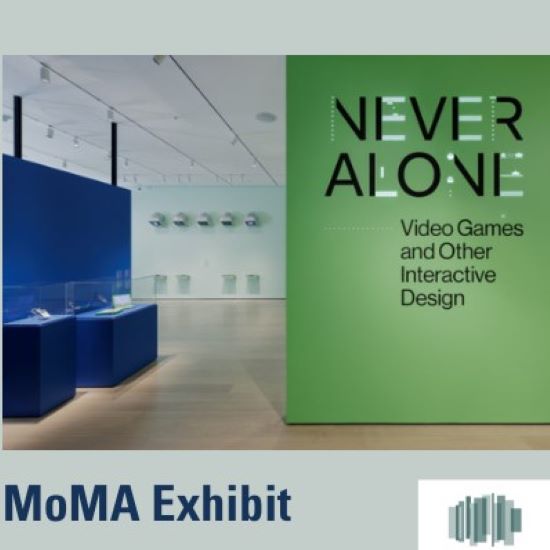 Via Zoom.
Join us online for a look at the exhibit Never Alone: Video Games and Other Interactive Design at the Metropolitan Museum of Modern Art. It includes a recorded video tour of the exhibit given by its curators followed by a Q&A session with a MoMA guide.
We spend a huge portion of our lives in digital worlds. The interfaces we use to access them – from Zoom to FaceTime, WhatsApp to Fortnite – both connect and separate us, and shape the way we behave and perceive others. This exhibition brings together notable examples of interaction design, the points of contact between objects and people. These works remind us that while the digital realm has different rules of engagement, interaction design can transform our behaviors – from the way we experience and move our bodies to the ways we conceive of space, time, and relationships.
Please see the meeting link below to join the program.
Topic: MoMA Virtual Exhibition Tour – Never Alone: Video Games And Other Interactive Design
Time: Sep 19, 2023 05:00 PM Eastern Time (US and Canada)
Join Zoom Meeting
https://us06web.zoom.us/j/89527097988?pwd=ZzVHRlpGUGtEcEE2KzM5TUNRRjgvUT09
Meeting ID: 895 2709 7988
Passcode: splMoMA