(Virtual) Teen Grab-n-Go Craft: St Patrick's Day Cupcake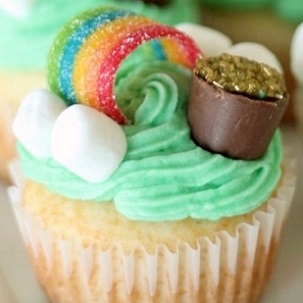 Via Facebook, Instagram & YouTube.
Hey teens, find the pot o' Gold at the end of your rainbow!  Pick up a Teen Grab-n-Go kit and decorate a St. Patrick's Pot o' Gold cupcake.  Enjoy the creative process, show off your handiwork – and then eat that delicious cupcake! All you need is a spatula or knife to spread the frosting.
Kits can be picked up in the Curbside Vestibule March 15 – 17. Get your kit, then tune into Jane's instructional video.
Grab-n-Go kits are limited – don't miss out!
Related Events