(Virtual) Solar Eclipses & the June 10 Sunrise Scimitar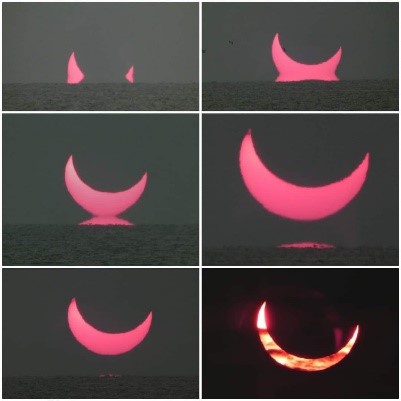 Via Zoom.
Early risers in the Tri-State area the morning of June 10th will be treated to the most unusual sunrise of their lives – an 80% solar eclipse which will transform the Sun into a fiery scimitar!
Meteorologist and Astronomer Joe Rao will delve into the mechanics of what causes eclipses, as well as look at events coming our way in the future, including the total eclipse visible from upstate New York and New England in April 2024.
Presented by the Lewisboro, Pound Ridge & Ruth Keeler Memorial Libraries. Register HERE.
Related Events