(Virtual) People Not Property: Stories of Slavery in the Colonial North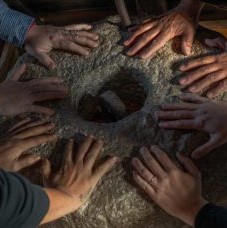 Via Zoom.
Did you know…
That the first non-indigenous settler on Manhattan was a man of African descent?
That numerous plantations flourished throughout Westchester County?
That enslaved individuals in New York actively resisted using both covert and overt means?
Although the history of enslavement in lower New York is well documented and researched, its significance to the development of New York's commercial and cultural development continues to be obscured, ignored, or misunderstood.  Michael A. Lord, Director of Content Development at Historic Hudson Valley, examines the issues, events, and individual choices surrounding enslavement in the Hudson Valley from the perspective of those who were enslaved. "People Not Property" traces the development of slavery in New York, resistance to the institution, and why this history continues to be relevant.
Please register below to receive your Zoom code.  The Zoom invite with link will be emailed the day before.
Related Events