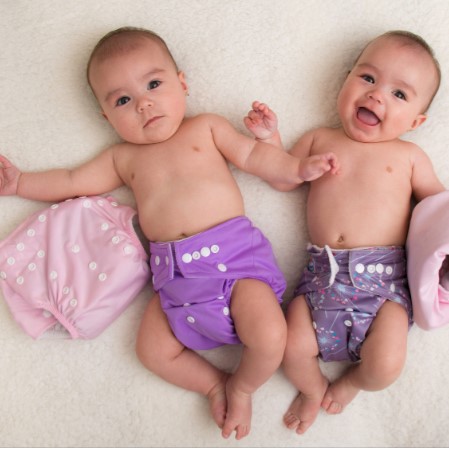 Via Zoom.

Cloth diapers are enjoying a comeback!
In this workshop and discussion session, Liz Anastasi, a librarian and cloth diaper aficionado from the Greenburgh Public Library, shares her hard-earned tips and tricks of cloth diapering. Useful whether you are curious about cloth diapers, starting your diaper journey, or a cloth diaper veteran. Make sure to bring your questions and anecdotes as this will be a great opportunity to learn from one another's experiences.
Topics include:
What are modern cloth diapers?
Cloth vs. disposable diapers: You don't have to pick just one or the other.
Comparing cloth diaper styles, types and sizes: (velcro, snaps, and bamboo, oh my) and figuring out which are best for you and your little ones.
Budgets and prices: how much do different styles cost? New vs. pre-loved cloth diapers?
Cleaning: Your own cloth diapers vs. diaper cleaning services, cloth diaper safe detergents, wash and dry regimens.
Return on Investment: Reselling your pre-loved cloth diapers
Resources and more
Please register HERE to receive your Zoom link.
Co-sponsored by the Greenburgh, Lewisboro, Tuckahoe & Yonkers libraries.