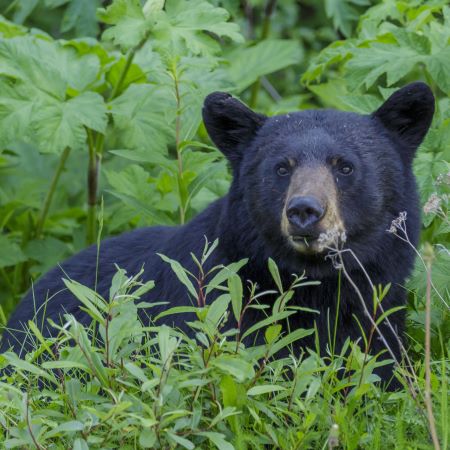 Via Zoom
Join Jonathan Russell, Wildlife Biologist with the New York State Department of Environmental Conservation, for an evening of learning about black bears in New York. Jonathan will talk about how DEC manages black bear populations, research, and conflict mitigation in the Hudson Valley and southern Catskills.
Black Bears have become common and well-established over much of our region, yet many residents rarely, if ever, get a glimpse of a bear unless spotted crossing a road or accessing a homeowner's trash or bird feeders. Learn about bear biology, behavior, and measures you can take to avoid human-bear conflicts.
Jonathan Russell is a NYSDEC Regional Bear Biologist, covering the mid and lower Hudson Valley and southern Catskill Mountains.  He has spent the majority of his 15 year career with the DEC focusing on the management of big game species and resolving human-wildlife conflicts. 
Presented by the Lewisboro, Bedford Free, Pound Ridge and Ruth Keeler Memorial libraries.
Register for your Zoom link HERE.