(Virtual) Lady Liberty: The History of the Statue of Liberty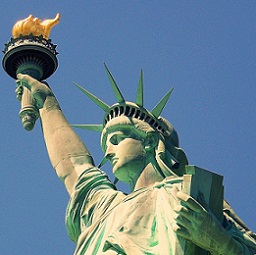 Via Zoom.
The Statue of Liberty was dedicated on October 28, 1886, after more than twenty years of planning, fund raising, and construction.
Presenter Kevin Woyce will explain how she was built and what she symbolizes, and introduce some of the people involved in her creation, including sculptor Frederic Bartholdi, engineer Gustave Eiffel, architect Richard Morris Hunt, and newspaper publisher Joseph Pulitzer.
The program ends with brief histories of Ellis Island and Liberty State Park.
Please register HERE for the Zoom link.
Related Events