(Virtual) I Like It, I Love It and the Deer Don't Eat It!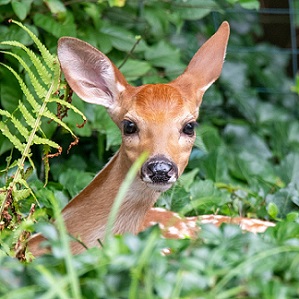 Via Zoom.
Want to learn about attractive, deer-resistant plants? Adam Wheeler, of Broken Arrow Nursery, leads this lecture on planting a garden free from the impact of deer. Adam will discuss the ornamental qualities of a diverse assortment of exceptional plants that show strong resistance to deer browse. In addition, learn strategies for managing the impact of deer in the garden as well as tricks to succeed with "deer candy."
Adam Wheeler is the Horticulture and Container Production Manager at Broken Arrow Nursery in Hamden, CT. He manages plant propagation, container production and the acquisition and development of new plants. He loves to share his passion for plants through photography and educational outreach and is an adjunct lecturer at Naugatuck Valley Community College and the Berkshire Botantical Garden.

This program is sponsored by the Lewisboro Garden Club. Please register HERE to receive your Zoom link.