(Virtual) How To Navigate the Most Challenging College Admissions Environment & Tips for Your Application Essays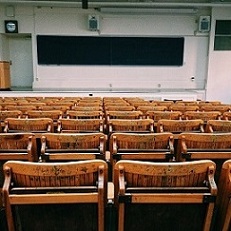 Via Zoom. For High School Sophomores & Juniors and their Parents.
This college admissions cycle is the most competitive to date. Most colleges went test-optional due to the pandemic and increased their virtual outreach to high school students – resulting in a record number of candidates applying. With record high numbers of applications come record low acceptance rates at many popular colleges and universities.
Many colleges will continue to be test-optional for students applying in the fall of 2021 and possibly beyond, so current juniors and sophomores will be facing a similarly challenging admissions environment.
This program will cover the holistic admissions review process and focus on the greater consideration admissions officers are giving to extracurricular activities and application essays. Learn how admissions officers are handling the current situation and how students can position themselves to develop a compelling narrative through their personal statement (the "big" essay) and supplemental essays to increase their chances for admission.
Discover the importance of community service, how it can provide an opportunity for personal growth and showcase a student's character. Admissions officers are placing greater emphasis on a student's character and how the student has been able to give back and help others during these challenging times.
The presentation will be led by Ron Feuchs and Jackie Tepper, partners at Stand Out For College, LLC. Please RSVP to ron@standoutforcollege.com to receive your Zoom link.
Related Events