(Virtual) How to "Leave No Trace" while Camping and Outdoor Recreating
December 3, 2020 @ 7:00 pm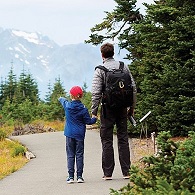 Via Zoom. For Adults and Families.
Are you looking to recreate safely and responsibly outdoors? More and more families are turning to outdoor camping and activities when considering an isolated vacation. Come learn how to incorporate "Leave No Trace" principles as well as brainstorm ideas for local/regional outdoor recreation when planning for family trips in 2021.
Led by JJHS graduate Jackie Ricca ('15), a Sustainability Fellow at Bard and a Wilderness First Responder with the Leave No Trace Center for Outdoor Ethics. Jackie has traveled the world's unique ecosystems and learned how environmental values are ingrained in cultures. As a sustainability educator, she realizes people need to develop a personal connection to their natural environment to fuel the desire to protect it. She hopes to encourage families to recreate responsibly outdoors when considering isolated family trips in 2021.
Register below to receive your Zoom link the day before.
Tickets are not available as this event has passed.
Related Events