(Virtual) Composers, Conductors & Singers: aspirations, interactions and careers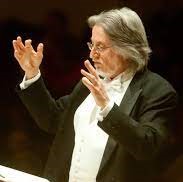 Via Zoom.
Get an insider's look at working in the world of music.
Led by local resident Dr. Harold Rosenbaum, the award-winning founder and conductor of distinguished professional choir The New York Virtuoso Singers and celebrated volunteer choir The Canticum Novum Singers.
Please click HERE to register for your Zoom link.  The link will be emailed from Zoom as soon as you register.