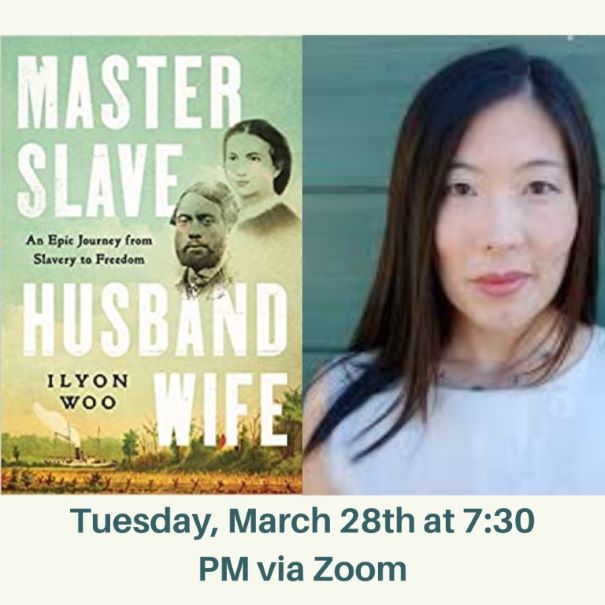 Via Zoom.
Author Ilyon Woo will discuss her new best-selling book, Master Slave Husband Wife: An Epic Journey from Slavery to Freedom.
The book tells the remarkable true story of Ellen and William Craft, who escaped slavery through daring, determination, and disguise, with Ellen passing as a wealthy, disabled white man and William posing as "his" slave. They made their escape together across more than 1,000 miles, riding out in the open on steamboats, carriages, and trains that took them from bondage in Georgia to the free states of the North.
Woo's book has been called gripping, suspenseful, brilliant, and simply a masterpiece.
This program is co-sponsored with the Bedford and Ruth Keeler Memorial libraries. Please register for your Zoom link HERE.