(Virtual) A Concise History of Western Music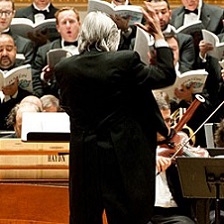 Via Zoom.
Led by local resident Dr. Harold Rosenbaum, the award-winning founder and conductor of distinguished professional choir The New York Virtuoso Singers and celebrated volunteer choir The Canticum Novum Singers.
This condensed, virtual program is based on a course Dr. Rosenbaum has taught in universities, where he discusses the evolution of Classical music from the Medieval period through today. Learn the history of music styles, famous composers and their contributions – backed by Dr. Rosenbaum on piano!
Please register HERE to receive your Zoom link.
Related Events