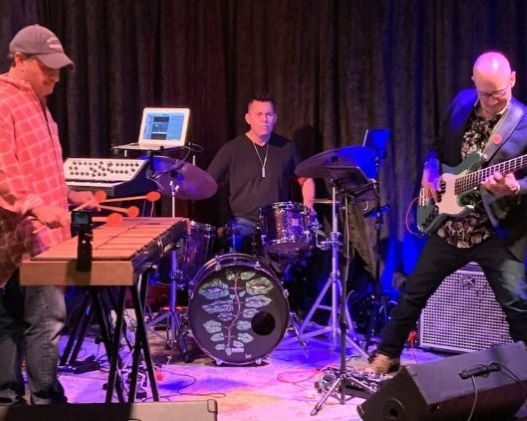 The Nightclub Concerts are Back!
The Nightclub@Lewisboro Library* is holding "A Night of Soul, Rock & Funky Jazz" on Friday, December 2 at 8 pm. The headliner is TRi/O, a groove-based jazz & funk collaboration featuring veteran studio and touring musicians Steve Shapiro, Dave Anderson, and Tyger MacNeal (whose credits include artists such as Steely Dan, Average White Band, and Michael McDonald). The group's unique instrumentation and mix of classic and original repertoire promise an incredible evening – made even more memorable by the guest appearance of the one and only Jay Prince!
The opening act for this fabulous event is hometown favorites The Treblemakers, John Jay High School's co-ed student-run acapella group, who perform at numerous school and community events.
Make your reservations now for this exciting evening of music. Paid reservations can be made in person or by clicking on this link.
Reserved seating is $35 per person. Wine, beer and dessert are included. Doors will open at 7:30 pm.
This event is a benefit for the Lewisboro Library and is sponsored by Cross River Wine Merchant.


* For those new to Town, the "Nightclub" appears when the main floor and upper lever shelving is rolled away to reveal a raised stage – complete with concert lighting! Chairs are set up, lights are dimmed and the Nightclub transformation is complete!