Teen Tie-Dye T-Shirt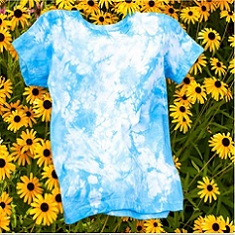 For Teens in Middle & High School.
Choose from some simple patterns to design your own t-shirt. We'll be outdoors and socially distanced.
Please bring a clean white t-shirt and wear a mask.
Space is limited. Please register below. Rain date is Monday, July 26 at 4:30 pm.
Tickets are not available as this event has passed.
Related Events