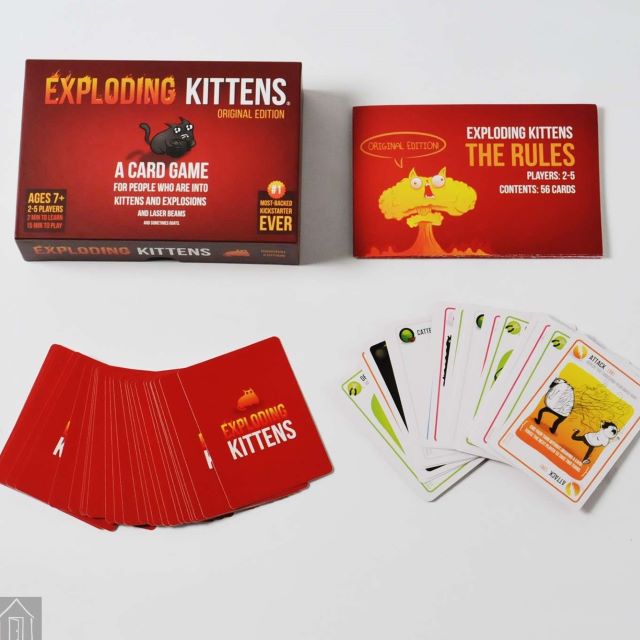 For Teens in Middle & High School
Betray your friends. Try not to explode.
Exploding Kittens is a highly-strategic, life-or-death game of chance. Players draw cards until somebody draws an Exploding Kitten, at which point they explode and are out of the game. To avoid exploding, they can defuse the kitten with a laser pointer or catnip sandwich OR use powerful action cards to move or avoid the Exploding Kitten.
Space is limited. Please register below.