Teen DIY Toad Hotel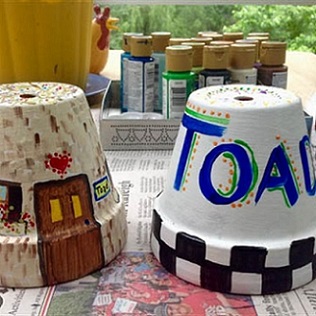 For Teens in Middle & High School.
Did you know that toads can eat up to 1000 insects a night? That's nearly 10,000 for the summer season!
If you like to sit outside without being bitten, invite a toad to stay. We'll make inviting toad hotels using clay planters.
Outdoors, socially distanced. Please wear a mask.
Space is limited. Please register below. Rain date is Monday, August 2.
Tickets are not available as this event has passed.
Related Events