Questions & Curiosities of the American Revolution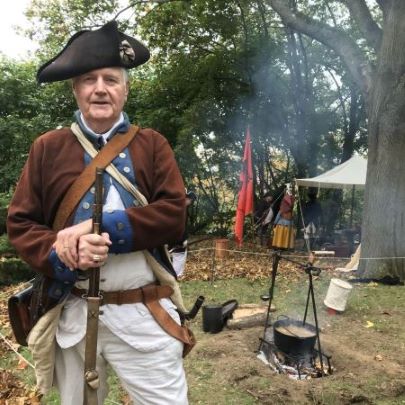 For adults and teens age 12+
The organization Revolutionary Westchester 250 (RW250), has been encouraging and providing grants to libraries throughout Westchester to host programs celebrating the anniversary period of the war.
The Library is thrilled to have Living History Presenter Joe Ryan for this special celebration.  Joe, dressed as a soldier in uniform from General George Washington's army, will discuss battle strategy, like why troops fought in lines and across open fields, the mathematics and calculations of death on an 18th century battlefield, and more. See the weapons used in the Revolutionary War and find out about the daily duties of a common soldier's life including: hygiene, field medicine, food, etc. Be sure to bring your questions and a sense of humor!
This program is recommended for adults and teens age 12 and up.
Space is limited, please register below.