Library Fair Donation Days at Onatru Farm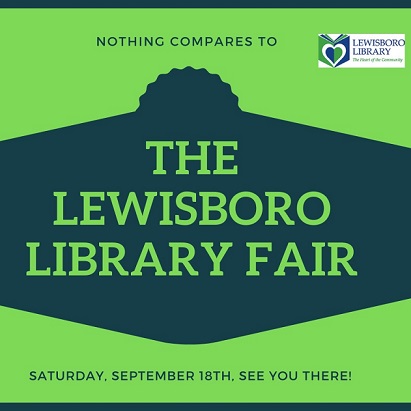 Want to help support the Library?
The Lewisboro Library Fair returns this year on Saturday, September 18 at Onatru Farm.
The Book Sale and Attic Treasures Sale are the most popular events at the Library Fair. Donations of gently-used, high-quality books and items for the Attic Treasures Sale are accepted on Donation Days, Saturday August 14, 21 and 28. Donations can be dropped off at Onatru Farm from 9 am to 1 pm on these days only. Onatru Farm is located at 99 Elmwood Road in South Salem. Volunteers will be there to accept donations on these dates and times only, so please do not leave unattended items outside Onatru (or the Library) at any other time.
Remember, the Library Fair is our biggest fundraiser to keep the Library running. We make the most money by offering clean, high-quality, gently-used items. While sorting items to donate, ask yourself, "Would I or a family member buy this?" If the answer is no, then we probably can't sell it!
Click HERE for more information on Donation Days, including a handy checklist of items we DO and Do Not take. While you are on the Fair page, please consider becoming a Fair Volunteer!
Related Events