DIY Solar Oven S'mores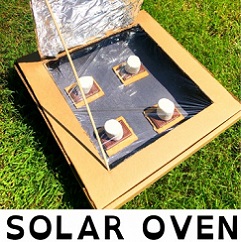 For Teens in Middle and High School. Rain date is June 29 (or June 30 if needed).
Harness the energy of the sun to make this delicious snack. It all starts with a cardboard box!
Outdoors, socially distanced. Wear a mask when not eating.
Please register below.
Related Events