Books & Bridles: The Story of the Horseback Librarians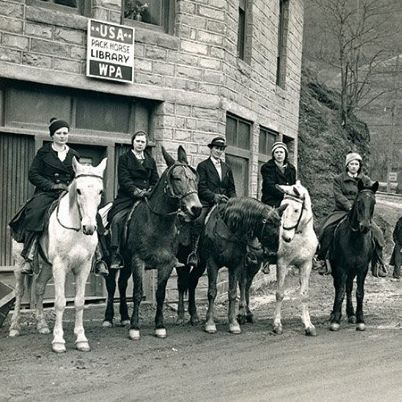 Via Zoom.
The Roosevelt era's Works Progress Administration (WPA) is known for its many infrastructure projects and improvements. But it also consisted of a little known program called the Packhorse Librarians. Jeffrey Urbin, the Education Specialist for the FDR Presidential Library & Museum will present the story of the Packhorse Librarians, a relatively small group of women, whose mission was to deliver and distribute reading materials to the far-off corners of Appalachia during the Great Depression – on horseback.
Fans of the novels The Giver of Stars and The Book Woman of Troublesome Creek will be intrigued by the real-life story of those who rode for the program.
Co-sponsored by the Lewisboro, Hendrick Hudson, New Rochelle & Pound Ridge Libraries.
Please register HERE for your Zoom link.