This event has been cancelled. Our apologies.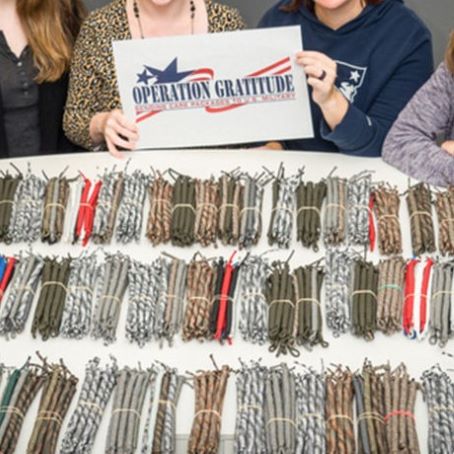 For Adults and Families with School-age Children
We are capping off our Summer Reading Theme of "All Together Now" with a night of community service!
Operation Gratitude provides opportunities for people to express their gratitude and show our Military and first responders that what they do matters. They send out up to 200,000 Care Packages per year.
Tonight we will be writing/decorating letters and making Paracord Lanyards to send to Operation Gratitude to include in their Care Packages. Children can draw pictures and make cards, and teens and adults can make the lanyards. Each lanyard provides 5 feet of cord that can be used for a variety of emergency situations.
Please register below.