Wondering how to make Valentine's Day special this year? Celebrate with a unique, at-home Virtual Wine Tasting Experience led by John Vuolo, vintner of South Salem Winery, Hudson Valley's First Micro-Winery. Similar to in-person wine tastings, where you taste and learn about different types of wine, the virtual experience brings the winery to you!
Purchase a Valentine's Virtual Wine Tasting Experience package for $125 by visiting the event page. The event will occur via Zoom on Saturday, February 13, 7:30 pm.
We will send you the Zoom link for the event, along with instructions for picking up your package at the Library by appointment on Friday, February 12 from 10:30 am to 6 pm or Saturday, February 13 from 10:30 am to 4 pm. Then join your friends and neighbors that evening to virtually socialize and sample!
The Valentine's Virtual Wine Tasting Experience package includes the Zoom link for a 60-90 minute Tasting with Q & A period, and a Lewisboro Library Canvas Tote Bag filled with: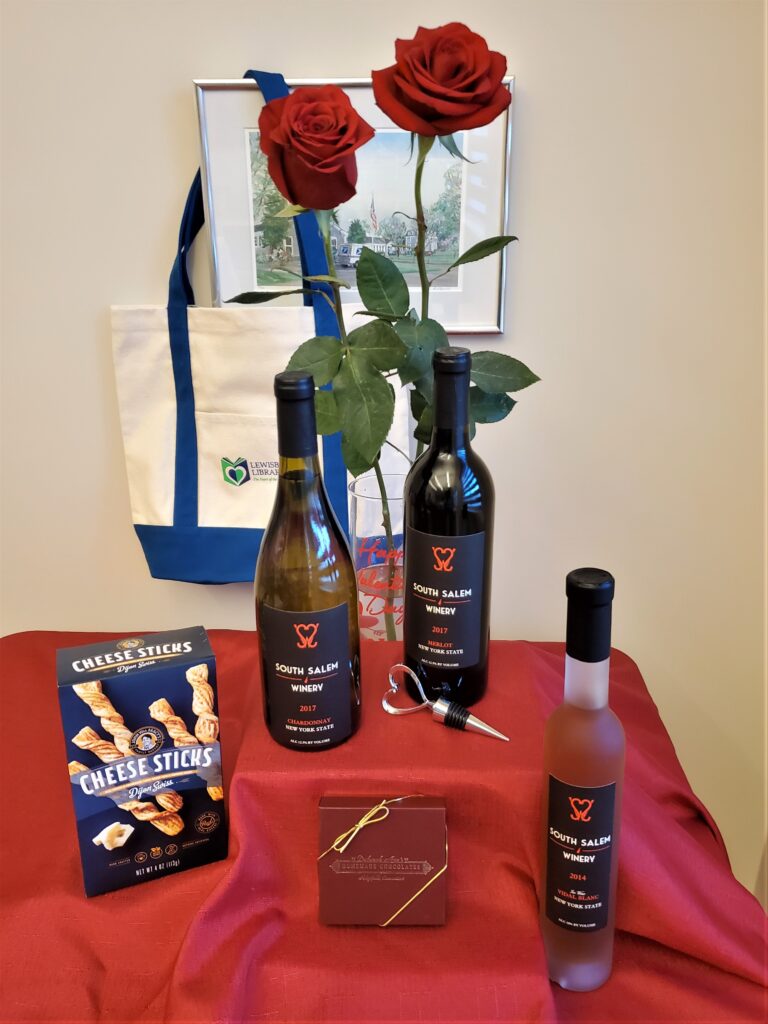 3 bottled wines from the South Salem Winery*: Chardonnay, Cabernet Franc, Vidal Blank Ice
Wine stopper, chocolates, savory snacks and 2 long stem roses
Make your reservation today – only 24 Valentine's packages are available!
*Wine Info: South Salem Winery wines are small batch, unfiltered wines with no added sulfides. They are made from grapes grown in NY State – North Fork of Long Island and Cayuga Lake region. The bottles are made by a glass company in Waterloo, NY. Corks are made from repurposed sugar cane waste.
This event is a fundraiser for the Lewisboro Library.
Many thanks to our sponsors South Salem Winery,
Greenway Markets and Deborah Ann's Sweet Shoppe.