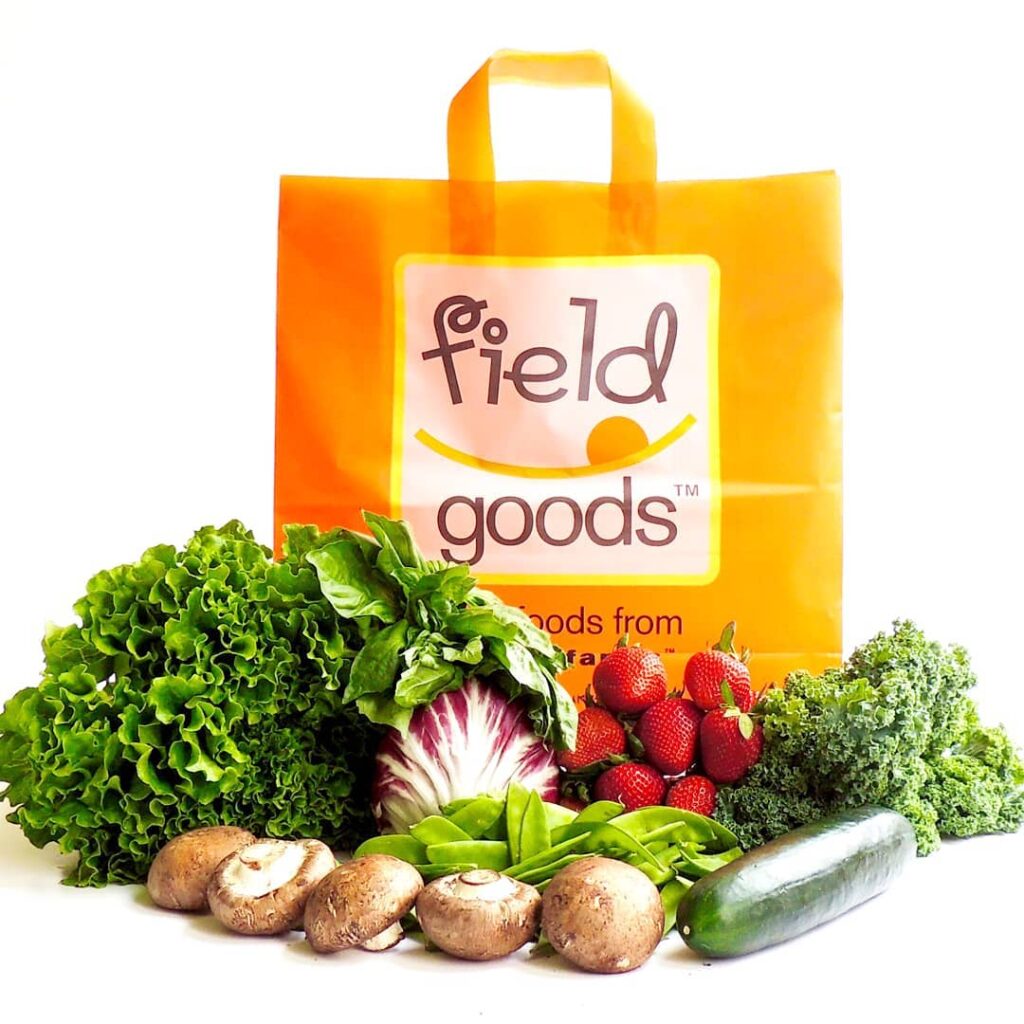 The Lewisboro Library is excited to partner with Field Goods as a pick-up location for locally-grown fruit and vegetables every Thursday.
Field Goods is a year-round local produce delivery service. $2 for every bag delivered to the Library is donated to the Library's operating fund. It's flexible – stop & re-start anytime! A la carte ordering options are available.
Field Goods purchases everything directly from over 80 small farms in the region. All of the produce is non-GMO, and most is organically grown.
Why not let the farm come to you? Join Field Goods and have them deliver local produce for you to pick up at the Library every Thursday from 11:30am – 5:30pm.
Discount Code NEWLY10 is meant to be used on a new customer's first Field Goods order. This discount code is good for $10 off your first order.
All customers, new and old, can use discount code LEWISBOROLIB at checkout on your first or subsequent order. You will receive $20 off and Field Goods will make a $20 contribution to Lewisboro Library!
All customers can then use PEACH10 on their next order to receive another $10 off.
Field Goods has launched a new rewards program. There are several ways to earn points and those points are converted to discounts! For more information, visit https://stockup.field-goods.com/pages/field-goods-rewards

Visit their website to place your order! https://stockup.field-goods.com/